Harry Potter: Troll en las mazmorras
Harry se estaba
sirviendo
una patata con su piel, cuando el profesor Quirrell llegó rápidamente al comedor; con el
turbante
torcido y cara de terror. Todos lo contemplaron mientras se acercaba al profesor Dumbledore, se apoyaba sobre la mesa y
jadeaba
:
—Un trol... en las
mazmorras
... Pensé que debía saberlo.
Y se
desplomó
en el suelo. Se produjo un
tumulto
. Para que se hiciera el silencio, el profesor Dumbledore tuvo que hacer salir varios fuegos artificiales de su
varita
.
—
Prefectos
—exclamó—, conducid a vuestros grupos a los dormitorios, de inmediato.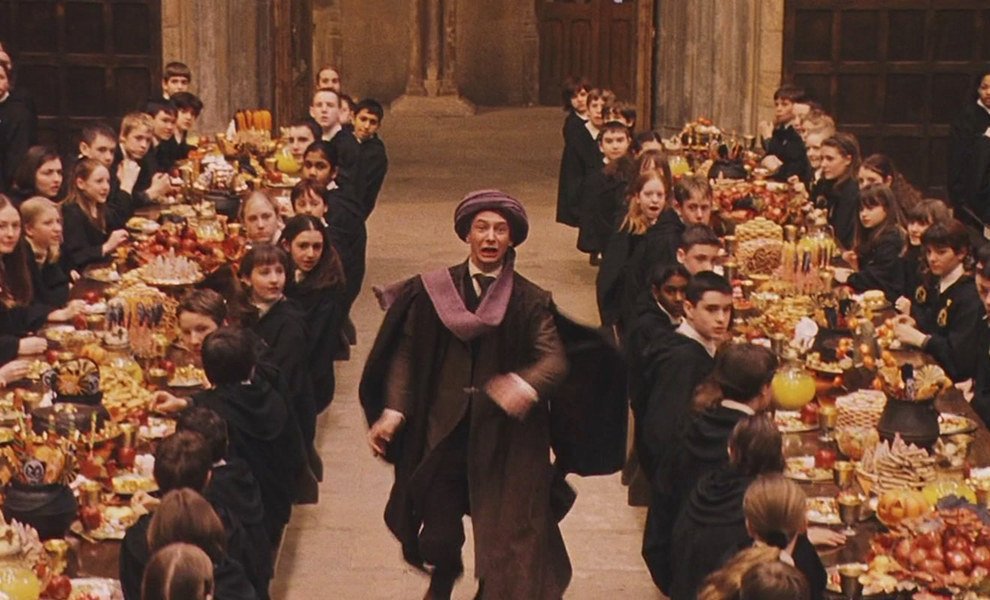 —¡Seguidme! ¡Los de primer año, manteneos juntos! ¡No necesitáis temer al trol si seguís mis órdenes! Ahora, venid conmigo.
Haced sitio
, tienen que pasar los de primer año. ¡Perdón, soy un prefecto!
—¿Cómo ha podido entrar aquí un trol? —preguntó Harry, mientras subían por la escalera.
—No tengo ni idea, parece ser que son realmente
estúpidos
—dijo Ron—. Tal vez Peeves lo dejó entrar; como
broma
de Halloween.
Pasaron entre varios grupos de alumnos que corrían en distintas direcciones. Mientras se abrían camino entre un tumulto de confundidos Hufflepuffs, Harry súbitamente se
aferró
al brazo de Ron. —¡
Acabo de
acordarme... Hermione!
—¿Qué pasa con ella?
—No sabe nada del trol.
Ron
se mordió el labio
.
—Oh, bueno —dijo enfadado—. Pero que Percy no nos vea.
Learn the vocabulary and expressions from the reading. Click on each flashcard to check the Spanish translation. Click on the speaker icon to hear the word pronounced. Use the arrows below to see next/previous flashcards.
Answer the quiz to prove you have understood and memorized all the vocabulary and expressions fromt he text. There's a word and four options (scrowl down to see them all). Your performance will be shown at the top.
Play matching the words in this fun game. This is the best way to strengthen your knowledge and improve your Spanish. Enjoy!
Si tienes cualquier duda sobre el texto, no dudes en preguntar a la comunidad.
En el foro hay mucha gente como tú dispuesta a ayudarte y resolver tus dudas.
Al enviar su pregunta aquí abajo, abrirá un nuevo hilo en el foro #AskThePanda, donde cualquiera puede ayudarlo y brindarle consejos.